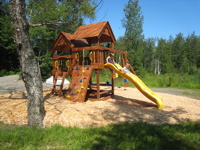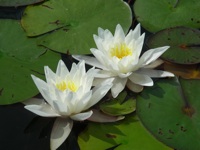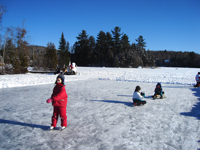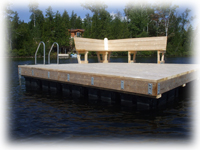 A floating platform is located on the lake
allowing our clients to swim, dive or simply
sunbathe.

Pedal boat or canoe (a pedal boat is included with each cottage; canoes are available for 5$ a day).
Hiking in the woods on one of our many trails.
Species most often seen: white-tailed deer (Virginia deer), fox, otter, beaver, hare, wild turkey, partridge, canada goose, loon, duck, heron, woodpecker, and a multitude of smaller birds.
Cross country skiing on the lake or snow shoeing on our trails (snowshoes available for 5$ a day).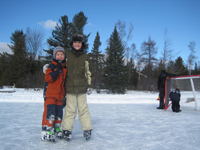 For hockey players: a rink with goals
is available on the lake in front of
the cottages.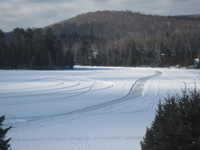 For free skating: a half kilometer
skating path which passes in front of the
cottages is available.